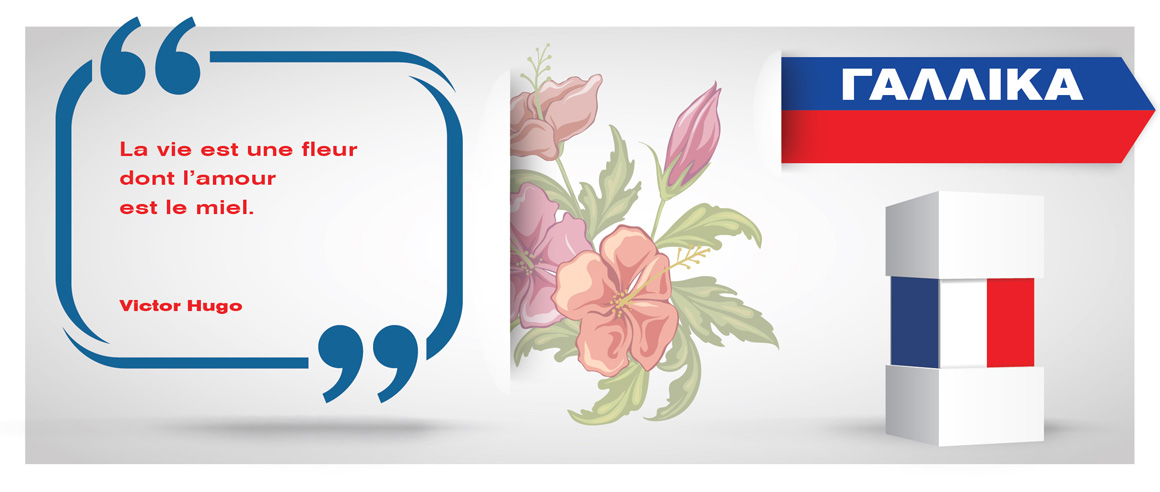 "Life is a flower, the honey of which is Love" Victor Hugo

EXAMINATIONS FOR LANGUAGE CERTIFICATES IN

FRENCH:

BEGINNERS LEVEL

Α

1-

Α

2 DURATION

3

MONTHS

*

INTERMEDIATE LEVEL - Β1-

Β

2 (DELF)

DURATION

6

MONTHS

ADVANCED LEVEL

- C1-C2 (DALF)

DURATION

9

MONTHS

Preparation for certification examinations according to the recognized by the ASEP bodies:

GOOD KNOWLEDGE

B2 DELF: Diplôme d' études en langue française.

EXCELLENT KNOWLEDGE

C2 DALF: Diplôme approfondi de langue française.

REGISTRATIONS ALL YEAR ROUND FOR ONE-TO-ONE OR GROUP LESSONS

LEARN FRENCH BY SPEAKING IT!

*The duration of the language learning and the preparation time for the examinations depend on:

1. The level of knowledge of the prospective student which can be assessed after his/her participation in a placement test 2. The choice of one-to-one or group lessons and 3. The set of teaching hours per week.

FRENCH LANGUAGE COURSES FOR THE UNIVERSITY OF PIRAEUS STUDENTS:

With Synchrono-Fastschool method, in a short period of time, the student acquires adequate knowledge in order to be able to attend the French language courses and successfully sit for language certification examinations.