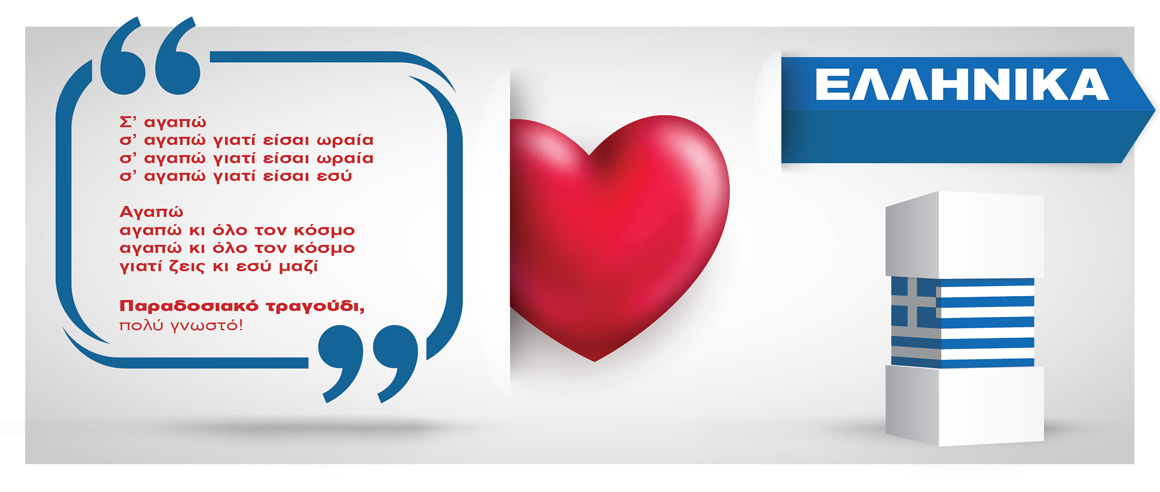 GREEK AS A SECOND LANGUAGE
BEGINNERS LEVEL Α1-Α2 BASIC KNOWLEDGE
INTERMEDIATE LEVEL Β1-Β2 GOOD KNOWLEDGE
ADVANCED LEVEL C1-C2 VERY GOOD KNOWLEDGE-EXCELLENT KNOWLEDGE
The certification is made after participation in the examinations of the Centre of Greek Language which operates under the supervision of the Ministry of Education.
LEARN GREEK BY SPEAKING IT!
The Greek language is an ancient and beautiful language. Its ceaseless continuation is mainly due to the ease of expression of the spoken language. All people from other countries and cultures in Greece can easily learn Greek because everyone wants to communicate and exchange views with the people they encounter at work, in the street, in the market, in social events and elsewhere. Although it is a unique language that does not look like any other other languages, it is attractive and charming because it has an easy pronunciation, an easy alphabet and one can very easily make a sentence.... only with one word! Enjoy it! Call us to talk and find out which of our programs suits you!